For List of Vegetables in Hindi and English check here –  Vegetables Names
Amaranth :

Scientific Name: Amaranthus
Health Benefits: 1. It helps the body absorb calcium, build muscle, and produce energy. 2. Lowers the cholesterol levels, including LDL and triglycerides. 3. Gluten Free 4. Reduce Inflammation 5. Prevent Cancer 6. It lowers the blood pressure 7. Boost immune function
Nutrition: Rich source of protein, high fiber food. Source of minerals like calcium, magnesium, copper and antioxidants. Also has good amount of zinc, potassium, and phosphorus.
It has been exported to other parts of the world, including Europe and North America, but it is still primarily grown and consumed in Central America.
---
Arrowroot :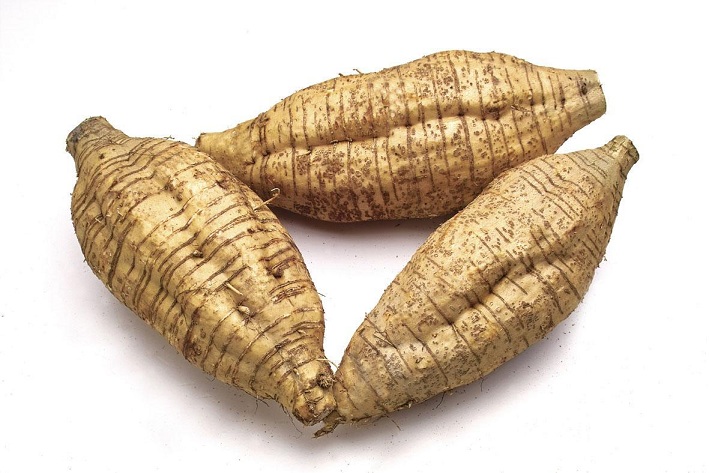 Scientific Name:  Maranta arundinacea
Arrowroot or arrowroot starch is a powdery product extracted from the roots of the arrowroot plant Maranta arundinaceae. The arrowroot plant or also known as 'Ararot' in Hindi is native to South America. It is a small, perennial herb with broad, flat, ovate-shaped leaves and grows to a height of 3 to 5 feet.
Health Benefits: Improves Digestion and help regulate the heart rate and blood pressure. It acts like antidote for poisoning, effective in drawing out poison from the bites of scorpions, spiders when applied over wounds and insect bites. Gluten-Free, fat free and low in calories so beneficial for weight loss. Also used in treatment of small pox and gangrene.
Nutrition: Excellent source of Potassium, Carbohydrates and Folates.  Also contains high starch content, Protein, Pyridoxine, Iron, Copper and Phosphorus in good amount.
---
Ash Gourd, winter melon :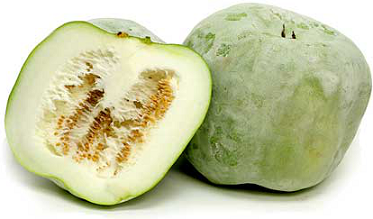 Scientific (Botanical) Name is Benincasa hispida
Health Benefits: It eliminates free radicals, Prevents flu and cold and reduce the chances of stroke. Prevents from migraines and improve eye health, maintains energy levels, maintains the cognitive function, heart health and improve digestive system.
Nutrition: Increase energy level in body. Contains mainly Energy, Protein, Fat, Vitamin B6, Vitamin B3 and Vitamin C

---
Broccoli :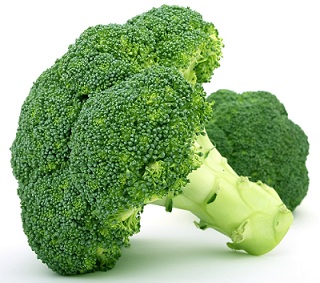 Scientific Name: Brassica oleracea var. Italica
Broccoli is an edible green plant in the cabbage family whose large flowering head is eaten as a vegetable. There are three commonly grown types of broccoli: Calabrese broccoli, Sprouting broccoli and Purple cauliflower
Broccoli is a cool-weather crop that does poorly in hot summer weather. Broccoli grows best when exposed to an average daily temperature between 18 and 23 °C
---
Artichoke :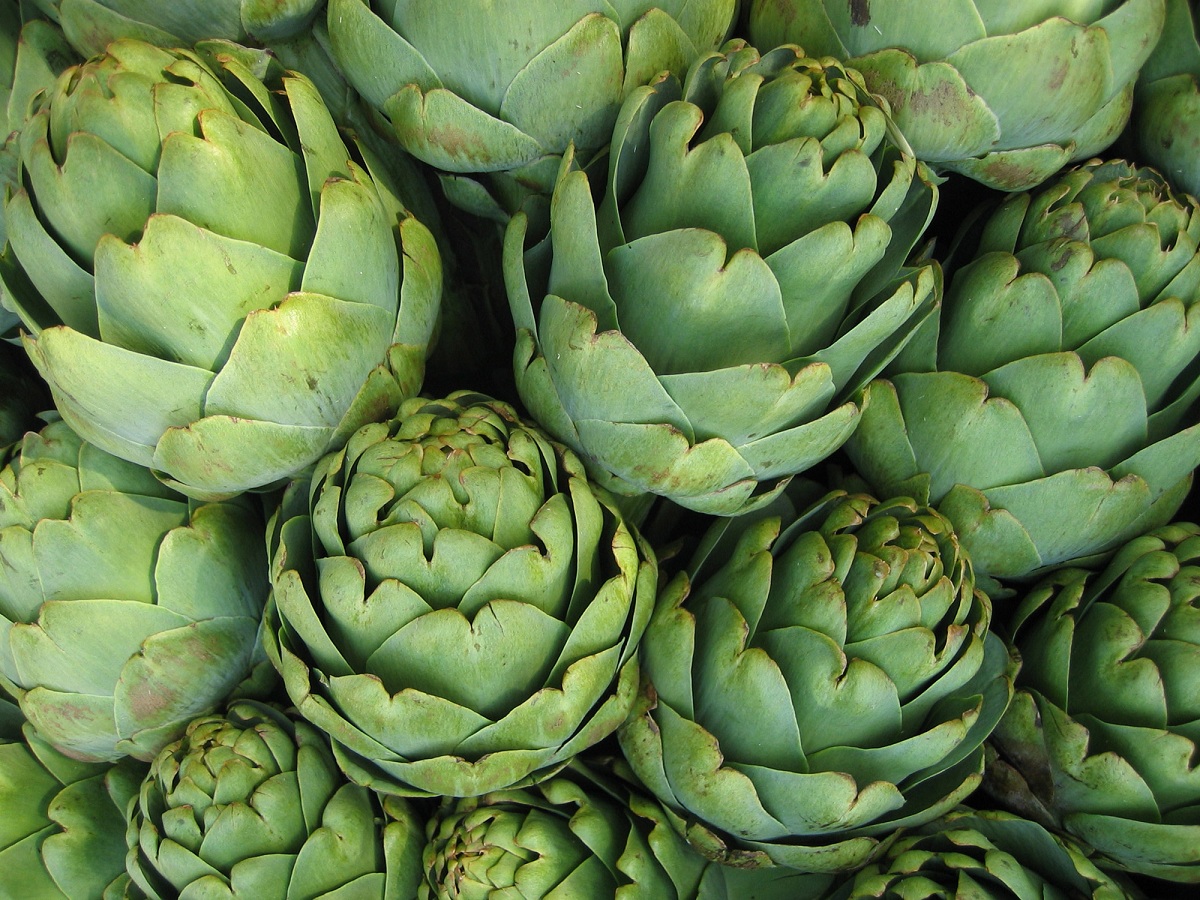 Scientific Name: Cynara scolymus
Artichokes can be produced from seeds or from vegetative means such as division, root cuttings, or micro-propagation. The edible portion of the plant consists of the flower buds before the flowers come into bloom. The budding artichoke flower-head is a cluster of many budding small flowers (an inflorescence) together with many bracts, on an edible base.
---
Beetroot :
Scientific Name: Beta vulgaris
Parts used: tubers, leaves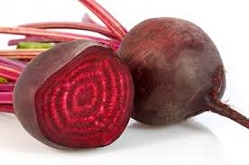 Good for Heart Health, Reduces Birth Defects, Prevent Certain Cancers, Good for Liver Health, Prevents Respiratory Problems, Boosts Energy Levels, Anti-Cancer Properties
More About Beetroot
---
Bitter Gourd, Charantis :
Scientific (Botanical) Name is Momordica charantia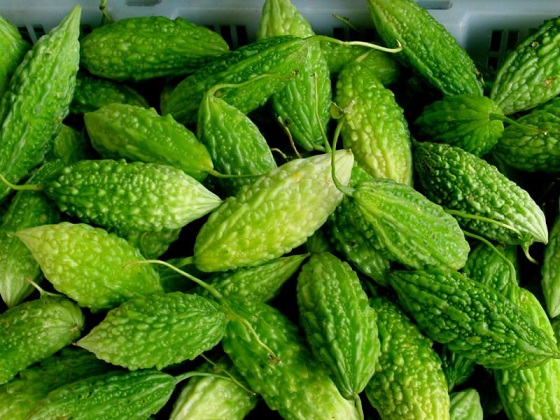 Respiratory Disorders, Liver Tonic, Immune System, Diabetes, Heart Disease, Weight Loss, Purifies Blood
More About Bitter Gourd, Charantis
---
Bottle Gourd, Calabash, Pumpkin:
Scientific Name: Lagenaria siceraria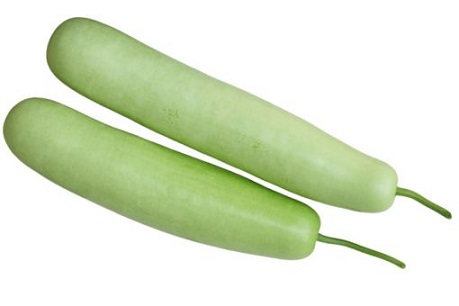 Skin health, Lowers stroke, Treats cancer, Prevents colds and flu, Hormonal balance, Liver Health, Repair muscles, Treats diabetes, Absorb nutrients
More About Bottle Gourd, Calabash, Pumpkin
---
Cabbage :
Scientific Name: Brassica oleracea var. capitata
Parts used: leaves, axillary buds, stems, flowerheads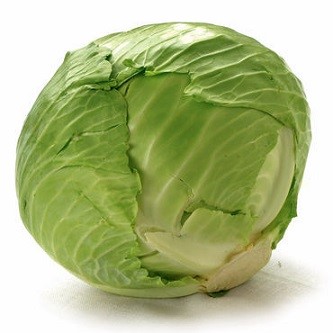 Ideal for weight loss, It is a brain food, High in sulfur, the beautifying mineral, Helps detoxify the body, Has well-known cancer preventative compounds, Helps keep blood pressure from getting high, Hangovers from heavy drinking, Anti-inflammatory and Blood Sugar Regulator
More About Cabbaege
---
Capsicum / Bell Pepper :
Scientific (Botanical) Name is Capsicum annuum Group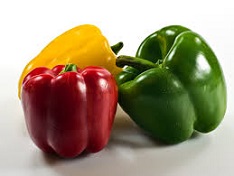 Good for Eyes, Burns more Calories, Anti-Cancer Benefits, Cardiovascular Benefits, Supports the Immune System, Great source of Vitamin B6 and Magnesium, Cures Iron Deficiency, Benefits of Capsaicin
More About Capsicum (Bell Pepper)
---
Carrot :
Scientific Name: Daucus carota subsp. sativus
Parts used: root tubers
Improves vision, Helps prevent cancer, Slows down aging, Promotes healthier skin Helps prevent infection, Promotes healthier skin (from the outside), Prevents heart disease, Cleanses the body, Protects teeth and gums
More About Carrot
---
Cauliflower :
Scientific (Botanical) Name is Brassica oleracea var. botrytis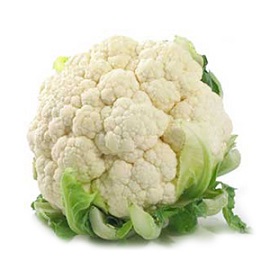 Fight Cancer, Boost Heart Health, It's Anti-Inflammatory, It's Rich in Vitamins and Minerals, Boost Your Brain Health, Digestive Benefits, Antioxidants and Phytonutrients Galore
More About Cauliflower
---
Corinder leaf :
Scientific (Botanical) Name is Coriandrum sativum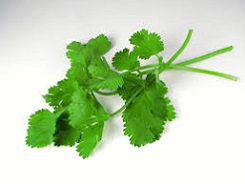 Cardiovascular Health, Lowers Blood Pressure, Treats Anxiety, Facilitates Peaceful Sleep, Heavy Metal Detoxifier, Anti-diabetic Properties, Anti-inflammatory Effects, Antioxidant Properties
More About Corinder leaf
---
Corn, Indian Corn, Maize :
Scientific (Botanical) Name is Zea mays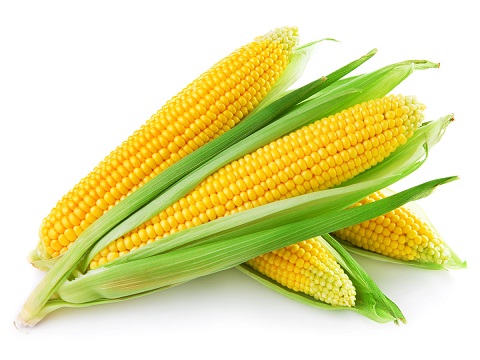 Good For Digestion, Prevents Anemia, Increased Energy, Lowers LDL Cholesterol, Facilitates Weight Gain, Prevents Diabetes And Hypertension, Stronger Connective Tissue, Anti-cancer Properties
More About Corn (Indian Corn, Maize)
---
Celery :
Scientific (Botanical) Name is Apium graveolens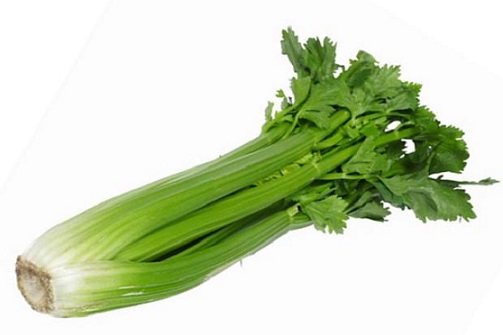 Helps Lower High Cholesterol, Lowers Inflammation, Helps Prevent or Treat High Blood Pressure, Helps Prevent Ulcers, Protects Liver Health, Beneficial for Weight Loss, Boosts Digestion and Reduces Bloating, Contains Anti-Microbial Properties That Fight Infections
More About Celery
---
Chilli, Red Chilli :
Scientific (Botanical) Name is Capsicum annuum
Protection Against Cancer, Improves Immunity, Great For Your Skin, Zero Calories, Men Should Have Chillies, Helps Reduce Blood Sugar Level, Helps Digest Food Faster, Spicy Food Equals Good Mood, Reduces Risk Of Lung Cancer
More About Chilli (Red Chilli)
---
Cluster Beans, French Beans :
Scientific (Botanical) Name is Cyamopsis tetragonoloba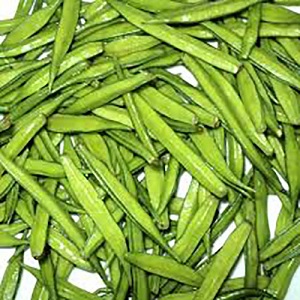 Good for diabetics, Strengthens bone health, Great for heart health, Helps manage blood pressure, Recommended during pregnancy, Improves blood circulation, Acts as a digestive aid, Calms the brain
More About Cluster Beans (French Beans)
---
Cucumber :
Scientific (Botanical) Name is Cucumis sativus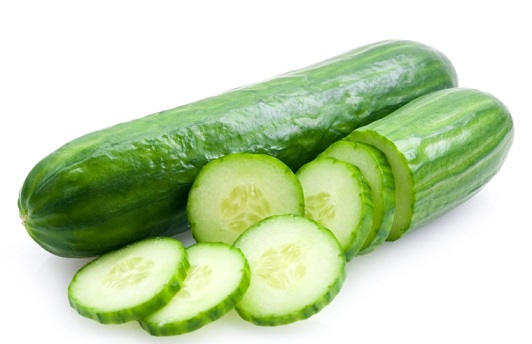 Keeps you hydrated, Fights heat, both inside and out, Flushes out toxins, Lavishes you with vitamins, Supplies skin-friendly minerals, magnesium, potassium, silicon, Aids in weight loss, Revives the eyes, Cuts cancer.
More About Cucumber
---
Curry Leaf :
Scientific (Botanical) Name is Murraya koenigii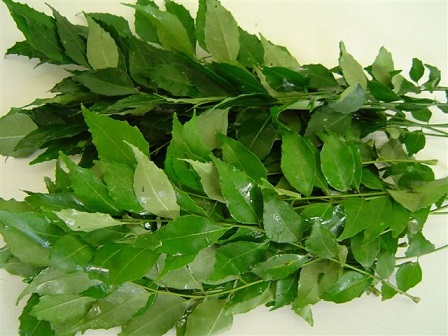 Helps keep anaemia at bay, Protects your liver from damage, Maintains your blood sugar levels, Protects you from heart disease, Helps with digestion
Relieves the symptoms of diarrhoea, Can reduce the side effects of chemotherapy, Reduces congestion in the chest and nose
More About Curry Leaf
---
Eggplant, Aubergine, Brinjal :
Scientific (Botanical) Name is Solanum melongena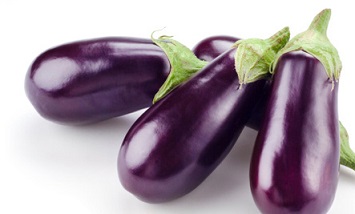 Helps keeping diabetes in control, Helpful to the heart, Helpful to the brain, Helps in iron production, Facilitates weight loss, Helps in digestion, Keeps chronic diseases at bay, Helps quit smoking
More About Eggplant (Aubergine, Brinjal)
---
Garlic :
Scientific (Botanical) Name is Allium sativum
Increases Satiety and Helps with Weight Loss, Prevents Hair Loss, Boosts your energy and immunity, Benefits for the Digestive System, Beneficial for Diabetes, Gives You Strong Bones, Cholesterol Reduction, Heart Disease
More About Garlic
---
Ginger :
Scientific (Botanical) Name is Zingiber officinale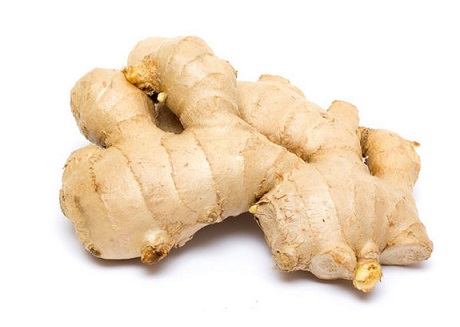 Stroke and Heart Disease, Indigestion and Nausea, Malabsorption
Compromised Immunity and Respiratory Function, Bacterial Infections, Fungal Infections, Ulcers and GERD, Diabetes
More About Ginger
---
Green chilli :
Scientific (Botanical) Name is capsicum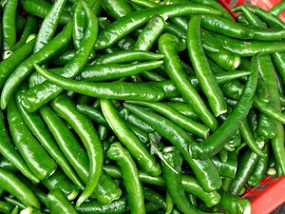 improving vision and helps keep the eye pain away, Immune System, Prevents Lungs Problems, Delays Ageing, Prevents Constipation, Prevents Stomach Cancer, Releases Saliva, Bone Care
More About Green Chilli
---
Jackfruit :
Scientific (Botanical) Name is Artocarpus heterophyllus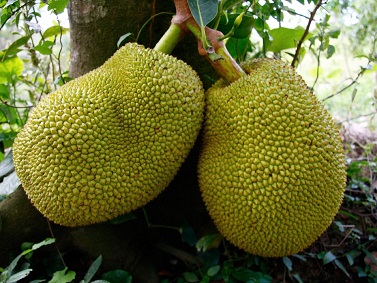 High Vitamin C In JackFruit Optimizes Immune System, Jackfruit Provides Healthy Calories And Boost Energy Leel, It Is Responsible For Overall Healthy Cardiovascular System, 25% Of Complete Fiber Content In Jackfruit Promotes Healthy Digestion, Protect From Colon Cancer And Piles
Jackfruit Provides Complete Protection To Eye, Natural Shield Against Free-Radicals & Aging, Root Of Jackfruit Provides Relive From Asthma Symptoms
More About Jackfruit
---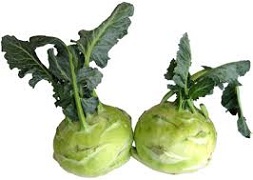 Kohlrabi :
Scientific (Botanical) Name is Brassica oleracea Gongylodes Group
Kohlrabi, also known as knol-khol or German Turnip, is a stout, round, tuberous vegetable in the Brassica family, the family that also includes cabbage, broccoli, cauliflower, kale, collard greens, and brussels sprouts. This stem vegetable is native to Europe. Scientific name: Brassica oleracea (Gongylodes Group). Knol knol is a perennial, cool season vegetable. It is grown all over the temperate climates for its succulent round shaped modified stem as well for its turnip-flavored top greens.
---
Lady's finger, Oakra :
Scientific (Botanical) Name is Abelmoschus esculentus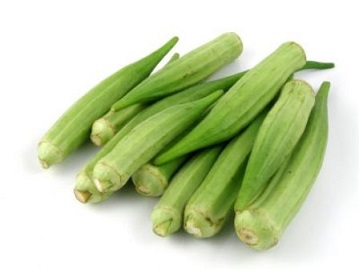 Lady's finger, Oakra Health Benefits : Okra, also known as "lady's finger", or "bamia" is one of the popular nutritious vegetables of North-East African origin. The pods usually gathered while they are green, tender, and at immature stage. It benefits in Diabetes, Asthma, Constipation, Sun stroke, Colon cancer.
More About Lady's finger (Oakra)
---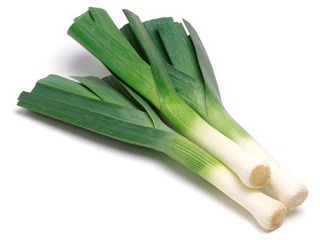 Leeks :
Scientific (Botanical) Name is Allium ampeloprasum 'Leek Group'
With their unique combination of flavonoids and sulfur-containing nutrients, the allium vegetables belong in your diet on a regular basis. There's research evidence for including at least one serving of an allium vegetable in your meal plan every day. If you're choosing leeks, make your individual portion 1/2 cup or greater, and try to include at least one cup of chopped leeks in your recipes.
---
Mushroom :
Scientific (Botanical) Name is Agaricus Bisporus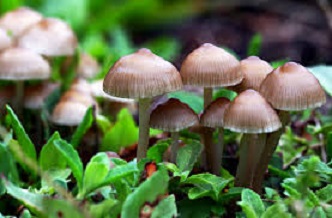 Cholesterol Levels, Anemia, Breast Cancer & Prostate Cancer, Bone Health
Immune System Strength, Blood Pressure, Copper Content
More About Mushroom
---
Mustard greens, Greens :
Scientific (Botanical) Name is Brassica juncea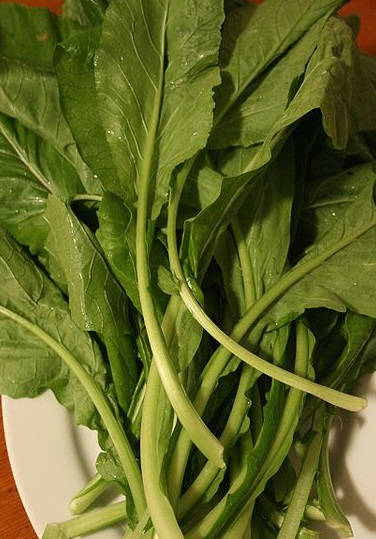 High Levels of Antioxidants, Detoxifies Your Liver and Blood, Helps Lower Cholesterol, Packed with Phytonutrients, High in Fiber, High in Bone-Building Vitamin K, Good Source of Immune-Boosting Vitamin C, Provides Skin & Eye Health Protection.
More About Mustard Greens (Greens)
---
Natal Plum :
Scientific (Botanical) Name is Carissa macrocarpa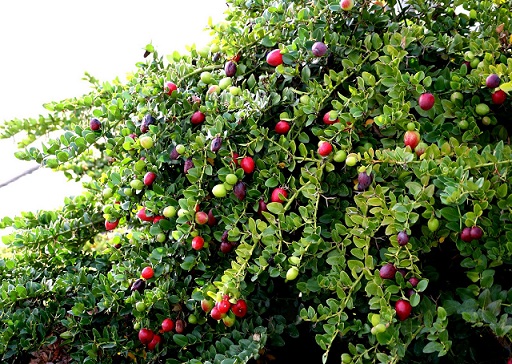 Carissa Macrocarpa or Natal Plum, or Large Num-Num, or Amatungulu, or just Carissa is a South African shrub that now can be found in various places around the world.
More About Natal Plum
---
Onion :
Scientific (Botanical) Name is Allium cepa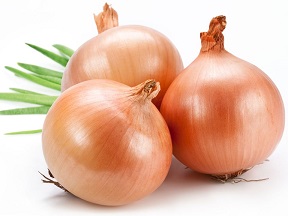 A small piece of onion can work against side effects of fever if it is kept on the forehead, A small piece of onion, when inhaled, can stop or slow down the bleeding through the nose, Onions can be used to prevent cancers. It works against head, neck and colon cancers, You can protect yourself from osteoporosis and atherosclerosis by consuming onions daily, Inflammation from arthritis in the joints can be healed with onions, This is also used for toothaches and tooth decaying, Onions have rejuvenation properties on the body tissues, For a few types of moles, onion juice works efficiently by removing them.
More About Onion
---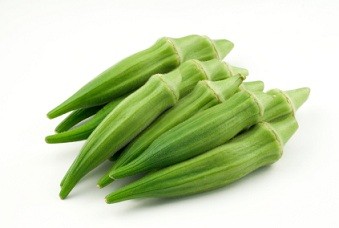 Okra :
Scientific (Botanical) Name is Abelmoschus esculentus
Okra, also known as "lady's finger", or "bamia" is one of the popular nutritious vegetables of North-East African origin. The pods usually gathered while they are green, tender, and at immature stage. The plant is cultivated throughout the tropical and warm temperate regions around the world for their fibrous fruits or "pods." Bamia grows best in well-drained and manure rich soil.
---
Oysterplant :
Scientific (Botanical) Name is Tragopogon porrifolius
Tragopogon, also known as goatsbeard or salsify, is a genus of flowering plants in the sunflower family. It includes the vegetable known as salsify, as well as a number of common wild flowers, some of which are usually regarded as weeds. Salsifies are forbs growing as biennial or perennial plants. They have a strong taproot and milky sap. They generally have few branches, and those there are tend to be upright. Their leaves are somewhat grass-like. Flower colour varies within the genus, with some yellow species, and some bronze or purple. Seeds are borne in a globe like that of a dandelion but larger, and are dispersed by the wind. The salsifies are natives of Europe and Asia, but several species have been introduced into North America and Australia and have spread widely there.
---
Parsnip :
Scientific (Botanical) Name is Pastinaca sativa
The parsnip (Pastinaca sativa) is a root vegetable closely related to the carrot and parsley. It is a biennial plant usually grown as an annual. Its long, tuberous root has cream-colored skin and flesh; and left in the ground to mature, it becomes sweeter in flavor after winter frosts. In its first growing season, the plant has a rosette of pinnate, mid-green leaves. If unharvested, it produces its flowering stem, topped by an umbel of small yellow flowers, in its second growing season. By this time, the stem is woody and the tuber is inedible. The seeds are pale brown, flat, and winged.
---
Peas :
Scientific Name: Pisum sativum
Parts used: pods, seeds, sprouting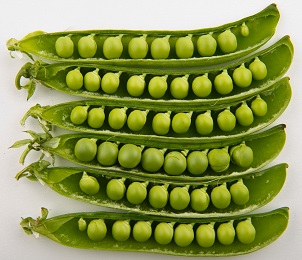 Weight Management, Stomach cancer prevention, Anti-aging, strong immune system, and high energy, Prevention of wrinkles, alzheimer's, arthritis, bronchitis, osteoporosis and candida, Blood sugar regulation, Heart disease prevention, Healthy for the environment, Reduces bad cholesterol
More About Peas
---
Peppermint, Mint, Peppermint leaves :
Scientific (Botanical) Name is Mentha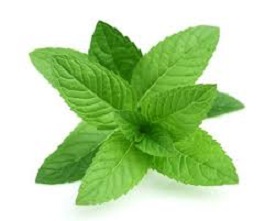 Irritable Bowel Syndrome (IBS), Colonic Spasm and Gas, Gastric Emptying Disorders, Functional Dyspepsia (Upset Stomach and Indigestion), Breastfeeding-Associated Nipple Pain and Damage, Allergic Rhinitis (Hay Fever), Chemotherapy-Induced Nausea, Radiation Damage
More About Peppermint (Mint, Peppermint leaves)
---
Potato :
Scientific (Botanical) Name is Solanum tuberosum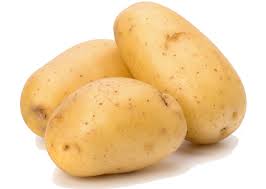 Potato Juice for Rheumatism, Potatoes and Cancer, Potatoes and Blood Pressure, for Healthy Bones, for Cholesterol, for a Healthy Heart, for Healthy Skin, for Healthy Muscles
More About Potato
---
Radish :
Scientific Name: Raphanus sativus
Parts used: roots, leaves, seed pods, seed oil, sprouting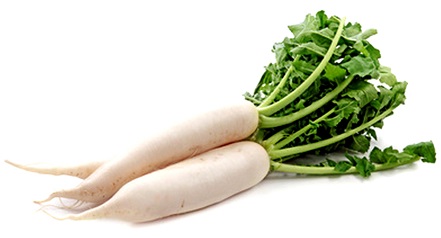 Dietary Fiber, Vitamin Benefits, Iron Benefits, Muscle Building And Repair, Weight Loss, Cholesterol And Heart Diseases, Antimicrobial And Antibacterial Properties, For Healthy Liver And Stomach
More About Radish
---
Ridged gourd, Luffa :
Scientific (Botanical) Name is Luffa aegyptiaca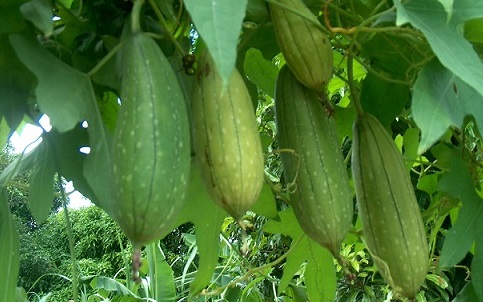 Prevents eye ailments, Cardiovascular benefits, Prevent diabetes, Prevents muscle pain, Reduce arthritis, Migraine headaches
Brain function
More About Ridged gourd (Luffa)
---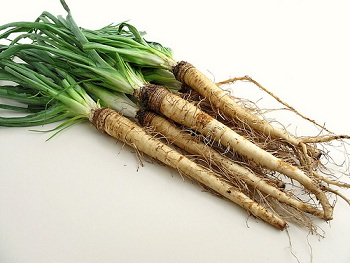 Salsify :
Scientific (Botanical) Name is Tragopogon
Salsify is actually the name given to a few different plants in two different genera, both of which are in the sunflower family, Asteraceae. The more popular and common variety is called black salsify or Spanish salsify, and has the scientific name Scorzonera hispanica. It is grown as a root vegetable and has large, broad leaves above ground and a long, tapered, black root, sometimes up to a meter long. The fleshy interior of the root is the edible portion, and the black skin of the root is usually removed before preparation.
---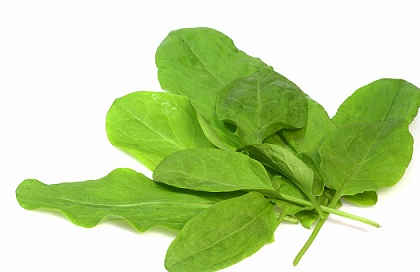 Sorrel :
Scientific (Botanical) Name is Rumex acetosa
Sorrel is a fascinating perennial herb that is used all around the world and is cultivated for a wide variety of uses. Although it is primarily grown for use in food, due to its sharp, tangy taste, it also has a vast array of health benefits associated with it. There are a number of varieties of sorrel that grow in different regions of the world, and while many of them have slightly different characteristics and associated health benefits, they are generally the same. Common sorrel, which is the most commonly cultivated and used variety, has the scientific name Rumex acetosa, but is also commonly referred to as sorrel, spinach dock, and narrow-leaved dock. The plant itself has broad green leaves that comprise the majority of the surface area, but the roots stretch deep into the ground. The red and purple flowers that annually bloom are one of the best ways to locate sorrel.
---
Spinac :
Scientific Name: Spinacia oleracea
Parts used: leaves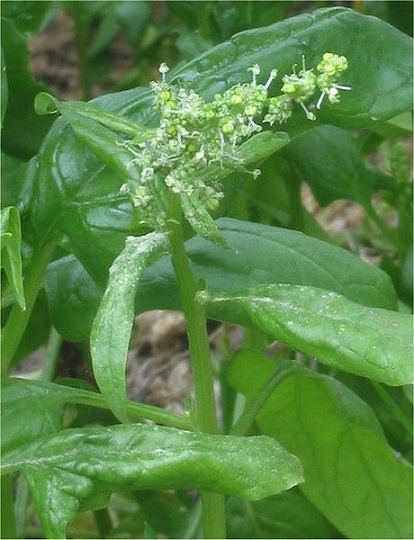 Energy 23 Kcal, Protein 2.86 g, Fat 0.39 g, Vitamin A 9377 IU, Vitamin C 28.1 mg
, Calcium 99 mg
More About Spinac
---
Spring onion, Green onion :
Scientific (Botanical) Name is Allium fistulosum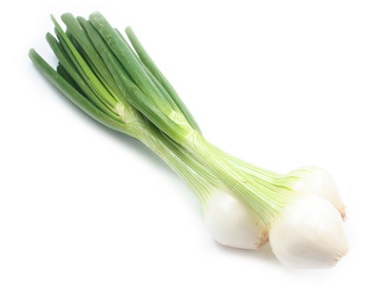 Spring onions are good for cardiovascular health. They lower the oxidation of cholesterol and reduce the risk of coronary heart disease.
Spring onions help to reduce cholesterol levels as well.
Anti-bacterial properties in it help to fight against cold and flu.
Anti-bacterial properties also provide relief from digestive discomforts.
Vitamin C in this vegetable boosts the immunity.
It is a good food for regulating metabolism and keeping macronutrients.
Spring onions are good against eye disease and eye problems.
Quercetin in spring onions provides anti-inflammatory and anti-histamine benefits. It's a good vegetable for treating arthritis and asthma.
More About Spring Onion (Green Onion)
---
Sweet Potato :
Scientific (Botanical) Name is Ipomoea batatas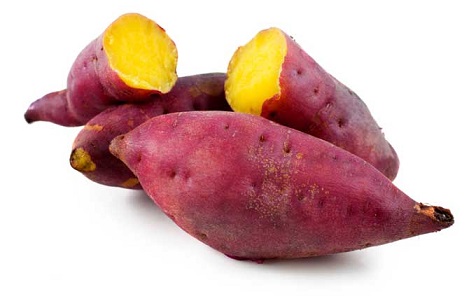 Sweet potatoes contain iron and support a healthy immune system.
good source of mag­nesium, which is the relaxation and anti-stress mineral, Sweet potatoes do not cause blood sugar spikes, Sweet potatoes help ward off cancer and protect against the effects of aging, They are versatile.
More About Sweet Potato
---
Tomato :
Scientific (Botanical) Name is Solanum lycopersicum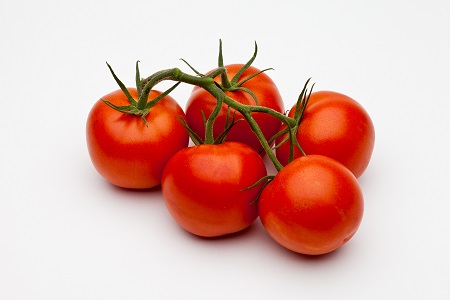 Reduce heart disease, vitamin and mineral rich
tomatoes can reduce damage by smoking including second hand smoke, they naturally enhance flavor
dense in phytonutrients, organic tomatoes are king
improves digestion and prevents constipation, reduces dangers of statin drugs
---
Turmeric :
Scientific (Botanical) Name is Curcuma longa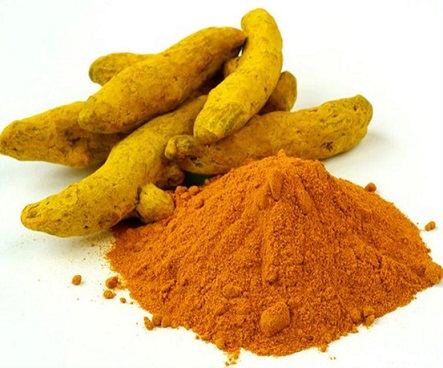 Prevents Cancer, Relieves Arthritis, Controls Diabetes, Reduces Cholesterol Level, Immunity Booster, Heals Wound, Weight Management, Prevents Alzheimer's Disease
More About Turmeric
---
Turnip :
Scientific Name: Brassica rapa subsp. rapa
Parts used: tubers, leaves
Cancer Prevention, Cardiovascular Health, Bone Health, Aids in Digestion, Lung Health, Prevents Atherosclerosis, Treatment of Common Ailments, Beneficial for Weight Loss
More About Turnip
---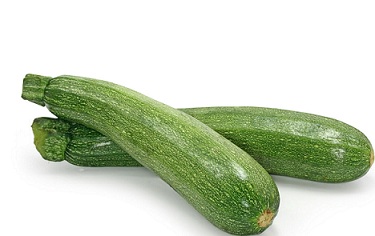 Zucchini :
Scientific (Botanical) Name is Cucurbita pepo var. cylindrica
Also called courgette, zucchini has its origin in America and is available on the market in yellow, light green or green colors. The shape of this small summer squash resembles that of a ridged cucumber and features numerous seeds. Some cultivators also produce zucchini in rounded or bottle shapes. Today, the largest producers of this squash include Japan, China, Romania, Italy, Turkey, Egypt, and Argentina. Zucchini is grown year-round and can be eaten raw, sliced, or cooked form. It can also be shredded in a cold salad and is also sometimes cooked in hot salads.
---
Want to check only list of vegetables in Hindi English – List of Vegetables