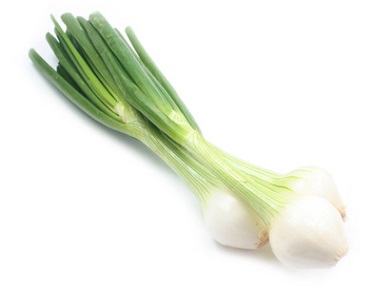 Spring onions are a very popular vegetable and they come in different varieties including white, yellow and red. These tender onion bulbs are great in taste and also rich in nutrients
Spring onion, Green onion Health Benefits :
1. Spring onions are good for cardiovascular health. They lower the oxidation of cholesterol and reduce the risk of coronary heart disease.
2. Spring onions help to reduce cholesterol levels as well.
3. Anti-bacterial properties in it help to fight against cold and flu.
4. Anti-bacterial properties also provide relief from digestive discomforts.
5. Vitamin C in this vegetable boosts the immunity.
6. It is a good food for regulating metabolism and keeping macronutrients.
7. Spring onions are good against eye disease and eye problems.
8. Quercetin in spring onions provides anti-inflammatory and anti-histamine benefits. It's a good vegetable for treating arthritis and asthma.
Nutritional in Spring onion, Green onion :
1. Energy 32 Kcal
2. Protein 1.83 g
3. Fat 0.30 g
4. Vitamin A 997 IU
5. Vitamin C 18.8 mg
6. Calcium 72 mg
Preparation and serving methods :
1. Freshly chopped scallions are used in raw salads as a garnish.
2. Spring onions also used in pancakes, soufflés, pasta, fritters, noodles, soup…etc.
3. In South Asian region, spring onions added especially in vegetable stir-fries, noodles, fried-rice, rice-pulao,etc.
For Spring Onion (Green Onion) details in Hindi check here – Spring Onion (Green Onion) In Hindi