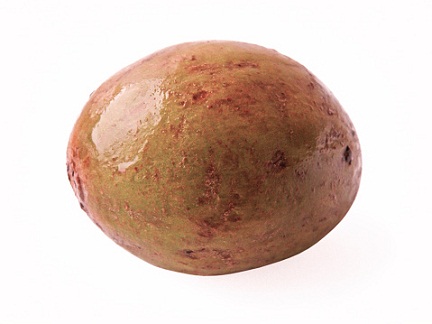 Sapodilla or sapota (chikoo) is another popular tropical fruit in line with mango, banana, jackfruit, etc. Sapota composes of soft, easily digestible pulp made of simple sugars like fructose and sucrose.
Sapota, Naseberry Health Benefits :
1. Source Of Energy
2. Anti-Inflammatory Agent
3. Prevention Of Certain Cancers
4. Relief From Constipation
5. Benefits During Pregnancy
6. Anti-viral And Anti-bacterial Properties
7. Aids In Weight Lossv
8. As a Detoxifying Agent
Nutritional in Sapota, Naseberry :
1. Energy 83 Kcal
2. Protein 0.44 g
3. Fat 1.10 g
4. Vitamin A 60 IU
5. Vitamin C 14.7 mg
6. Calcium 21 mg
Preparation and serving method :
1. Fresh sapota sections are a great addition to fruit salads.
2. Sapodilla-milk shakes/smoothie is a favorite drink in Asia.
3. It is also used in ice-creams, fruit-jam, cakes, pie,…etc.
For Sapota details in Hindi check here – Sapota In hindi